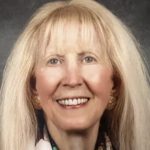 About Company
Dr. Kendall is a new associate with extensive experience and training. During her career as a school administrator, her schools have successfully earned the designation "National Blue-Ribbon School of Excellence." Prior to her work as an HYA associate, she served for 32 years as Manhasset, New York School District Assistant Superintendent for Human Resources, Building Principal, Assistant Principal and Teacher/Staff Developer. She was also leader of numerous district and school initiatives. Highlights included: Recruitment and Hiring Practices, Language Arts and Math Curriculum Development, Reorganization and Redistricting Committee, Effective Schools Leadership Team, Long Range Planning Team, Teacher Evaluation Committee, Leadership and Safety Teams, North Central Evaluation, and Accreditation, and provided many workshops for new and experienced teachers, administrators, parents, and students.
Dr. Kendall holds Honorary Membership in "Silver M," an organization in Manhasset, New York where graduating seniors nominate educators who positively impacted their education and growth, experience as Member of Kansas City Mayor's Education Committee, and Honorary Lifetime Member – National PTA.
Dr. Kendall has designed and led educator training, peer coaching, new teacher/staff orientation, assessment protocols and interpretation, staff recognition, and workshops for students/parents. She has led and participated in numerous administrative academies: National Conference of the American Association of School Administrators, Leadership Academy at Harvard University, Princeton University, Northwestern University, Fordham University, the World Reading Congress in Prague, Czech Republic and was selected for the Oxford Round Table Seminar at Oxford University in England. Her training includes: The Change Process, Conflict Resolution, Constructivist Teaching, Instructional Strategies and Mastery Supervision and Evaluation. She has visited and spoken internationally at schools in New Delhi, India, Wellington and Auckland, New Zealand as well as visited schools in Beijing, China, and in the South of France. She coached participants enrolled in the Dale Carnegie Institute and is in the process of completing "Reflections on Leadership," an administrative journey for new and aspiring school leaders. Dr. Kendall is the author of a compilation of poetry, "Cancel Culture Considerations" and coauthored the recently published workbook, "Growing Your Leadership: Pathways for your use on your Leadership Journey".
Dr. Kendall is a certified New York State School District Leader and School Building Leader as well as certified New York State Evaluator. She has been a Mentor for many students, teachers, administrators, and parents. Dr. Kendall holds a Doctorate in Educational Administration – Superintendent Role, Curriculum and Personnel from the University of Missouri, Columbia, Missouri (Family situation brought me to the Midwest), a Master of Arts degree from Teachers College, Columbia University, and Bachelor of Arts degree in English/Psychology from the College of Mt. St. Vincent in New York.