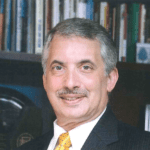 About Company
Dr. Jim Capolupo has had a laser like focus on student success in his career in school leadership. Dr. Capolupo currently serves as an Adjunct Professor in the Department of Education and Counseling at Villanova University. He is also on the Board of Trustees at The Pennsylvania Institute for Technology. Prior to that, he served as a Superintendent helping to accomplish the goals of getting 100% of high school seniors to graduate; 100% of seniors to get accepted into college and having 100% of students who entered kindergarten staying through to 4th grade read on grade level.
Dr. Capolupo has presented seminars on educational leadership to audiences from all 50 states and several foreign countries. In addition, he has presented at the U.S. Department of Education in Washington D.C. on four occasions and served on task forces and presented at the White House on two occasions.
As a Certified Executive Coach, Dr. Capolupo has given one on one and large group sessions with all levels of administration and also with School Boards. He is co author of a textbook used in superintendent training programs at the Masters and Doctoral level.
Dr. Capolupo revived the Pennsylvania Superintendent of the Year Award (PASA) and the National School Superintendent of the Year Award (NASS).
West Chester University, B.S. Music Education
Arcadia University, M.A. Education: Certificate of Advanced Study, Educational Leadership
Superintendent Letter of Eligibility
Millersville University, Supervisory Certificate
The Combs College of Music, D.M.A.
University of Pennsylvania, Post Doctoral Work in Educational Leadership
Harvard University, Executive Coaching; The Center for Executive Coaching; Certification