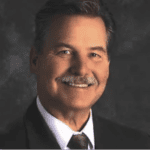 About Company
Honored by the Illinois Association of School Administrators as the 2021 Distinguished Superintendent of the Year for South Cook and by the Illinois Chapter of the National School Public Relations Association for Distinguished Service. Dr. James M. Gay dedicated his 37-year career to private and public schools, including the De La Salle Institute in Chicago and Consolidated High School District 230 in the south suburbs of Chicago.

The hallmarks of Jim's leadership center on engagement and partnership with stakeholders to prepare students for their future by empowering teachers, staff, students, families, and the community to make a difference. By listening to stakeholders and empowering administrators to implement real change, Jim earned the confidence and support of the school communities he served. As your partner in school leadership, he shares that strong legacy of collaborative leadership to help your schools succeed.

Jim earned his undergraduate degree in history and education from Northern Illinois University, a master's degree in educational administration from Northeastern Illinois University, and a doctorate in leadership education and policy studies from Loyola University.