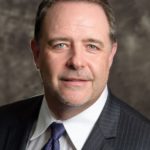 James M. (Jim) Largent, Ed.D
About Company
Dr. James Michael (Jim) Largent attended Lamar University and Sam Houston State University and spent thirty-one years in public education. His career included positions as a  teacher, coach, athletic trainer, assistant principal, principal, and superintendent. He was nominated by his school boards four times in two different school districts as the Texas Superintendent of the Year, was named Citizen of the Year, and was given the Key to the City on his retirement.  He has worked in schools from several hundred students to over 10,000 and recently was the interim superintendent in New Braunfels ISD in 2021.
Dr. Largent has worked with school boards, administrative teams, and on executive searches, and is very interested in helping schools maximize their talent by mentoring up-and-coming administrators. He is particularly interested in custom-designing programs that meet the needs of schools, ranging from strategic planning, program and department evaluations, and continuing induction programs for new administrators. He recently worked with the HYA team on the Fort Worth ISD Superintendent Search.
The author of several published articles on coaching baseball,  politics, and school leadership, Dr. Largent retired from public schools in  2018 and founded a consulting firm, Largent Consulting LLC (www.largentconsulting.org). His books, Leading in Chaos: A Commonsense Blueprint for New and Aspiring School Leaders (2022) and Boys Beneath the Pines, a childhood memoir (2021), can be found on Amazon.
Sam Houston State University, Ed.D Educational Leadership
Sam Houston State University, MS Education Administration
Lamar University, BS History, Physical Education