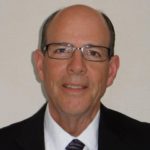 John Dekker, MA Ed. Admin.
About Company
In his 16 years as Assistant Executive Director of the Washington Association of School Administrators (WASA), John Dekker supported superintendents in large and small districts across the state. Prior to his leadership at WASA, John taught for 11 years and provided 16 years of public school leadership as a principal and as a superintendent.

At WASA, John consulted with superintendents and school boards on a wide variety of issues including public school finance, board-superintendent relations, employee collective bargaining, new superintendent orientation, and transition planning for experienced superintendents and their school boards. He advised both superintendents and boards on the development of superintendent contracts. When school districts faced potential employee strikes, John was the point of contact to provide crisis management planning and communications support.

In 2016 John Dekker was the recipient of the WASA Leadership Award for his work impacting public school leaders across the state of Washington. John joined HYA in 2022 as a superintendent search consultant.
Central Washington University BA Ed.
Central Washington University MA Ed. Amin.