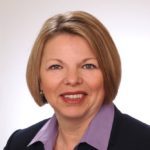 About Company
Dr. Karen Sullivan served as Indian Prairie District 204's superintendent from 2014 until her retirement in June of 2020. Indian Prairie is the fourth largest school district in the state of Illinois, serving over 28,000 students in 33 schools in Naperville, Aurora, Bolingbrook, and Plainfield. During Dr. Sullivan's tenure, Indian Prairie consistently ranked as one of the top school districts in the state and in 2020 she was recognized as an IASA Superintendent of Distinction.
As Superintendent, Dr. Sullivan oversaw the launch of numerous STEM and technology initiatives. In 2015, Indian Prairie District 204 was selected by the U.S. Department of Education's Future Ready Initiative as one of eight districts across the country to highlight the role leaders play in leveraging technology to create transformational learning environments. In 2018, Indian Prairie received a three-year National Science Foundation grant in collaboration with two other districts and Digital Promise's League of Innovative Schools to develop a PreK-12 computational thinking pathway for schools. Additionally, Dr. Sullivan led continued work on equity of access and opportunity to increase the number of underrepresented students in dual-credit, honors and Advanced Placement courses, increasing early education opportunities for low income and underrepresented students, efforts to close disproportionality in discipline and bringing clinical mental health resources directly to the schools.
Dr. Sullivan has served in a variety of roles in her career including Assistant Superintendent of Curriculum and Instruction, Assistant Superintendent of Human Resources, Principal, and Director of Student Services and Special Education. Dr. Sullivan continues to serve several professional organizations including the American Association of School Administrators as a Senior Consultant for AASA's Learning 2025 initiative and as an Ambassador Fellow for the Digital Promise League of Innovative Schools.
Lewis University, Ed.D. Educational Leadership
University of Illinois, M.S. Speech/Language Pathology
University of Illinois, B.S. Speech and Hearing Science