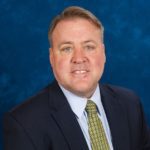 David Michael McNeil, Ed.D.
About Company
Dr. David McNeil holds a doctorate in Educational Leadership and Supervision from Arizona State University and has more than 30 years of school and district leadership experience. Dr. McNeil recently retired from public education, is a member of the Arizona School Administrators Association and the National Association of Elementary School Principals, and is a new associate to HYA. He has served all levels of education from PreK-12 as teacher, principal, director, and assistant superintendent supervising K-12 principals, serving special student populations, and assisting schools with data and improving student achievement.

Throughout his career, Dr. McNeil has been an advocate for equity and has assisted several school districts across Arizona to ensure systems and measurements are in place to maximize organizational success and student achievement. Dr. McNeil was awarded the "Courageous Principal Award" in 2007 by the Arizona Hispanic School Administrators Association and named a "Beats the Odds Principal" in 2010 by the Center for the Future of Arizona.
Dr. David McNeil brings his strategic planning, data analysis, assessment and accountability skills, and both large and small district school improvement experience. He is a highly motivated professional who has recently embarked on a new journey as a dedicated associate for HYA. With a passion for problem-solving and a wealth of knowledge in strategic planning, assessment, accountability, and large and small district school improvement experience, Dr. McNeil is committed to delivering top-notch consulting services to clients and is excited to forge meaningful partnerships and collaborate with organizations to drive growth and success.