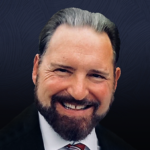 About Company
Michael A. Yorio is an executive leader and national school security advisor providing critical best practice advisory to education officials. Key areas include violence prevention, ed tech, safety curriculum development, threat assessment, emergency management, mental health, situational awareness to name a few. He is a proven high performance team leader with over 25 years' experience, Michael has led numerous ventures and strategic initiatives recruiting key team members.
Safety impacts student achievement and learning outcomes. A champion for safe learning environments, he has advised local, state, and federal officials on school security best practice policy matters. Michael has been a guest speaker / presenter at numerous workshops and conferences including NSBA, CUBE, CABSE, Campus Safety, SHRM, OASBO, ED Spaces, A4LE and Head Start California.
As an independent media contributor, he has made numerous guest appearances on Good Morning Washington, Fox News Channel, Univision, ABC, NBC, CBS, News Max, ESPN Radio, Westwood One Network and numerous radio shows. Michael also served as Security Correspondent to Living Well With Dr. Peg on KLZ and WKRS and has penned articles in SEEN, American School & University, Campus Safety Magazine among other print and digital publications.
Among Michael's unique track record he Co-founded College Football Playoff Foundation STEM Space Makeover and School In-A-Box and 21st Century Safe School initiatives. He has been a two-time halftime presenter at the Orange Bowl and has presented at historic National Press Club in Washington DC. He developed the IE Business School (Madrid) Intelligence Center in Miami.
Michael served as Contributing Author, A Comprehensive Report on School Safety Technology by NIJ, Johns Hopkins Applied Physics Lab. He created and co-authored STOP The Threat Advance Active Shooting Training, becoming the first active shooter training to earn university accreditation from North Carolina State University. He was invited as participant in the NIST Workshop on Video Analytics in Public Safety (VAPS) 2016 and served as Panel Judge, Innocentive, Global Security Challenge 2013. In 2022 Michael served on the advisory steering committee at the MISI Hack The Port Cyber competition.
Mr. Yorio is credited for founding SSI Guardian and the SSI Guardian Training Academy where his team achieved academic accreditation for professional training curriculum combining mental health and security practices. During this time, he also founded NC State University STOP The Threat Active Shooting Program.
Advocating for safe schools, he served as SME Legislative Advisor & Contributor on school safety best practices in New York, Wisconsin, Georgia, North Carolina, New Mexico, California, Tennessee, Texas, Michigan, Indiana and Colorado.
Michael's entrepreneurial vision and leadership have helped school districts throughout The United States and Canada achieve safe learning environments. Michael earned a scholarship from Marshall University where he played football. He would go on the earn a BS, Secondary Education from Indiana University of Pennsylvania. He holds graduate certificates from Cornell University, Johnson School of Management in Executive Leadership, University of Michigan, Ross School of Business, in
Management, Stanford University, Decision Making Series | International Security, Certificate and North Carolina State University, STOP The Threat. He also holds numerous FEMA and Department of Homeland Security.