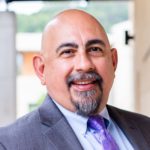 About Company
Dr. Michael A. Cardona holds a doctorate of education from Texas A&M University – College Station and has over 30 years of educational experience. Dr. Cardona currently serves as the Superintendent of Schools for San Marcos Consolidated Independent School District where he has served for 6 years. Dr. Cardona is a member of AASA, Texas Association of School Administrators, and Texas Association of Latino Administrators and Superintendents. Michael is beginning as an associate with HYA.
Throughout his career, Dr. Cardona has been a champion for learner-centered leadership and whole-child development. Dr. Cardona has worked in urban, suburban, and rural school districts throughout his career. Dr. Cardona began as a special education teacher and has held roles as middle school and high school principal. Dr. Cardona was recognized by Texas A&M University as a Paul R. Hensarling distinguished scholar for his work on equity driven leadership.
Dr. Cardona is beginning his role as an associate with HYA and looks forward to participating in executive searches where he hopes to contribute to the legacy of HYA as a premier executive search firm.
Texas A&M University Bachelor of Arts in Political Science
Texas A&M Kingsville Master of Education in Mid-Management
Texas A&M University Doctorate of Education in Educational Administration