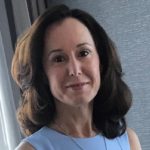 About Company
Dr. Monica Browne holds a doctorate in educational Leadership from Seton Hall University and has over 25 years of school leadership experience. She is a retired Superintendent and currently serves as an Adjunct Professor of Education Leadership at Seton Hall University where she teaches in the Executive Doctoral Program and mentors doctoral candidates. Dr. Browne also serves undergraduate students as an Adjunct Professor at Delaware Technical Community College in the English, Technology, and Education Departments.
Prior to her role in higher education, she had a 26-year career in K-12 public schools where she served in a variety of positions including classroom teacher, assistant principal, principal, and superintendent. She has worked as a public school educator in Virginia and New Jersey. Dr. Browne has extensive school and district level experience in the areas of human resources, strategic planning, curriculum & instruction, community relations, and school operations. In addition to her public school positions, she has served as President of the New Jersey Superintendents Study Council, Chairperson of the Women's Leadership Initiative in NJASA, and President of the Gifted Child Society.
As a Senior Associate for HYA, Dr. Browne has been a part of over 30 executive search and strategic planning teams in the past five years. She was most recently the lead associate in the Newburgh, New York & Starkville, Mississippi superintendent searches.
● Seton Hall University, NJ, Ed.D. Educational Administration
● Rutgers University, NJ, M.Ed. Educational Leadership
● James Madison University, VA, B.S. Political Science/English