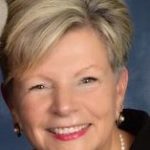 Dr. Patricia (Pat) Neudecker Ph.D.
About Company
Dr. Patricia Neudecker completed a PhD in Educational Leadership and Policy Analysis from the University of Wisconsin Madison. Her dissertation focused on administrative shortages, specifically teacher leader's reaction to the factors, which negatively and positively influence decisions for pursuing a career in educational administration. Pat is currently involved with administrative leadership programs at Alverno College in Milwaukee, Wisconsin, following a lifelong career in K-12 administration as a Superintendent of Schools, Principal, and Director of Instruction. A strong believer in community service, she has served on foundation and philanthropic boards in Wisconsin.
Pat Neudecker is a courageous leader dedicated to strengthening communities, educational systems and educational policy for all children, and recruiting and developing quality leaders for educational organizations. Neudecker served as national president for the American Association of School Administrators, and has served on numerous local, state and national boards and committees. Honors include the WASDA Educator of the Year and Distinguished Service Awards, and the national AASA Distinguished Service Award. Pat was a co-founder of the AASA 'Women in School Leadership" initiative, and currently serves on the Dean's advisory Board of Visitors for the UW Madison School of Education. Professional expertise includes strategic planning, leadership development, referendum planning and facility management, policy analysis and community engagement.
As a search associate for over 10 years, Pat has conducted numerous searches for districts of all sizes in rural, suburban and urban areas. Board, candidate, and administrative assistant satisfaction is paramount in her work.
University of WI-Stout B.S Education
University of WI-Madison M.S Educational Administration
University of WI-Madison PhD Educational Leadership and Policy Analysis