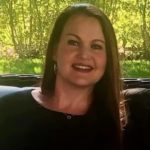 Rebecca Berger, MSW, LCSW
About Company
Becky Berger is a licensed Clinical Social Worker with a private practice in Northbrook, Illinois. Becky has over 25 years of clinical experience including working as a school social worker at Highland Park High School and Lake Forest High Schools and as an Intervention Specialist at the Northern Suburban Special Education District. Becky specializes in the treatment of adolescents, adults, and couples. She also has a focus on treating anxiety disorders and sports therapy. She has worked with student athletes, as well as professional athletes, across the Chicagoland area.

Throughout her career, Becky Berger, has focused on helping clients evaluate needs, set objectives, anticipate obstacles and reach their goals . This includes both individual clients, as well as educational systems and organizations. Becky has spoken extensively to parent groups and school districts on topics including Raising Teens in the Northshore, Parenting Adolescents in an Online World, Anxiety Treatment Techniques, and Mindfulness for Stress Reduction. She has been an active member of several professional organizations including National Association of Social Workers, Illinois Association of School Social Workers, Therapy Dogs International, and the K-9 Reading Buddies of the Northshore.

As an Associate for HYA, Becky Berger has facilitated many focus groups in and around Chicago helping districts with Executive Searches and Strategic Planning. Her extensive experience conducting group therapy sessions and as an avid speaker makes her an ideal associate to conduct focus groups. Through research, creative problem solving and collaboration she is able to assess and evaluate district and community needs.
Indiana University, BA Psychology
Loyola University Chicago, MSW Social Work