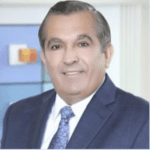 About Company
Recognized as the 2018 Outstanding School Board President for the State of Illinois by the Illinois State Board of Education, Richard J. Nogal actively served his community as a School Board Member and President for Palos Community Consolidated School District 118 and Consolidated High School District 230 for 16 years.

In his tenure, Rick championed academic success initiatives, shepherded administrative and board transitions, led government relations including school funding reform efforts, established an inclusive district-wide goal-setting process, led contract negotiations, and more.

Rick has garnered significant additional governance experience by serving as chairman of the Board of Directors of a hospital for a decade, a director at two banks, and as a fire district trustee and commissioner. He further has over 30 years of experience in counseling clients as a business attorney.

Rick received his undergraduate degree from Northwestern University (Phi Beta Kappa) and his law degree from the Northwestern University Pritzker School of Law, where he was an editorial board member of the Law Review.