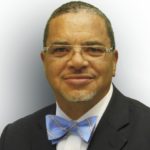 About Company
Dr. Roger F. Harris holds a doctorate in education from Boston College and over forty years of urban K-12 teaching and school leadership experience in both traditional and charter public schools. Dr Harris served for over ten years as a mentor principal to the Harvard Graduate School of Education, Faculty Director at the Boston University School of Education, and adjunct Professor at New York University's Steinhardt School of Culture, Education, and Human Development, training aspiring principals and superintendents. He currently serves as Co-Chair of the Education Committee for the 100 Black Men of DeKalb County.
His success as an urban school leader has resulted in numerous local, national, and international awards including The U.S. Department of Education's Blue Ribbon Schools Award, The U.S. Department of Education's National Distinguished Principal Award, The Massachusetts Principal of the Year Award, the Boston University Distinguished Alumni Award, and The Confucius Classroom of The Year Award from the National Chinese Government, to name a few.
Dr Harris' research interests focus on urban educator leadership training to more effectively prepare underserved youth for success in a global community. He has consulted with The College Board, Boston Public Schools, New York City schools, a variety of charter schools, and numerous K-12 schools and universities in China and Sweden. Dr. Harris is new to the HYA family.
Boston College, Ph.D. Curriculum, Instruction, Assessment
Boston State College, M.Ed. Educational Leadership
Boston University, B.S. Kinesiology
McCook College, AA Liberal Arts