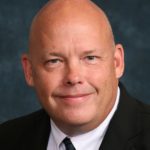 About Company
Scott Winch is an educational consultant/leader who has committed to serving over 30 years in public education. Mr. Winch recently retired after serving the Stratford, Wisconsin School District for the past 18 years. Scott holds a Master of Science Degree from Winona State University and he is known by his staff and colleagues to be a collaborative leader and for having a positive impact on improving education. Mr. Winch has served as a teacher, coach, principal and as a superintendent in small and medium sized school districts.

Scott led his staff in raising test scores, improving school report cards and also believes that a successful district strives to hire and retain quality teachers and administrators and provide them with the guidance, professional development, and support they need to be successful in their profession. His enthusiasm to support student and school success brings creative solutions to district challenges. Scott also believes in building community and business partnerships which has led to numerous donations to upgrade the facilities as well as passing two separate building referendums to expand and improve the facilities.

Mr. Winch is a new associate and is eager to start his consultant career!
Winona State University, MS Education Leadership
UW Stevens Point, BS Secondary Education