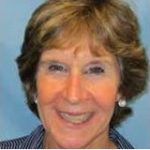 About Company
Dr. Sharon Frys holds a doctorate in education from Roosevelt University in Educational Leadership and Organizational Change and has over 25 years of experience in school leadership.
Dr. Frys is an experienced professional specializing in day-to-day school administration and implementing initiatives to support students, community, and educator development. Her career includes teaching special education and serving as coordinator, director, and assistant superintendent at the administrative level. Frys was a district coach for the Illinois Center for School of Improvement at the American Institutes for Research. She coordinated the Statewide System of Support to ensure that districts received expert, timely and relevant assistance with an emphasis on closing gaps and raising achievement. Dr. Frys has served as an Adjunct Professor of Education at Roosevelt University in Chicago. Currently, Dr. Frys facilitates professional development and supports school improvement for the Regional Office of Education in DuPage County, Illinois.
As an Associate for HYA, Dr. Frys has been part of several strategic planning and executive search teams and provided professional development on various topics.
Doctoral Degree in Educational Leadership and Organizational Change, Roosevelt University, Chicago, Illinois, 2007
Northern Illinois University, Masters of Education, Educational Administration
Illinois State University. Bachelors of Science. Education, Special Education Endorsements