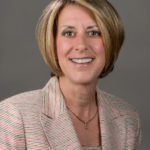 About Company
Stacey Adams has 30+ years in business management, sales, marketing, and educational recruitment. Her focus over the last 30 years has been in education, specifically K-12 professional development, strategic planning, new business development and educational leadership recruitment. She has worked with educational leaders that include Lee Canter, David Thornburg, Rick DuFour, and Bob Marzano. Adams earned an MBA through Nova Southeastern University and has worked for Canter & Associates, Inc., Laureate Education and Teachscape, Inc.
Throughout her career, Adams established and grew national sales and marketing teams in all three organizations and held the title of New Business Development Director at Laureate Education. During her tenure as New Business Development Director she established corporate partnerships with education associations that include AASA, AESA, NJASA, NJEA and various state ed service agencies. Most recently, Adams has worked as an educational consultant partnering with school districts to conduct strategic visioning and planning and executive searches.
As a HYA Senior Associate, Adams has conducted successful executive level leadership searches since 2012 and joined the HYA team in 2014. Her focus has been on East Coast public school districts that include Allentown, PA; North Penn, PA; Cheltenham, PA; Lower Merion, PA; Moorestown, NJ; Voorhees, NJ; Verona, NJ; Pemberton, NJ; South Orange Maplewood, NJ; Princeton, NJ; and Broward County, FL.
Nova Southeastern University, MBA
Cal State University, Northridge, BA Communications