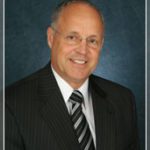 About Company
Steve currently serves as Executive Vice President for HYA Search. He works with the national consultants program and the HYA leadership team. His HYA leadership followed over forty years in public education administration in rural and suburban schools.
Steve's leadership in public education and at HYA has included work with equity and diversity, inclusive environments, student performance and success, leadership development, community engagement, school culture, strategic planning and system alignment, research projects and frameworks for success, client relationships and board leadership/governance.
Steve currently works with on-boarding new consultants, HYA operations and HYA partnerships.
Western Illinois University, BS History
Western Illinois University, MS Ed Admin
Western Illinois University, Ed. Specialist, Ed. Admin.
Illinois State University, Ed. D. Ed. Admin.