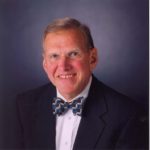 About Company
HYA Senior Associate Dr. Ted Blaesing, has over 28 years of experience as a school administrator to include 4 years as a superintendent in Beloit, Wisconsin and 15 years as superintendent in White Bear Lake, Minnesota. He also served as the Associate Superintendent in the Davenport, Iowa schools. Ted began his education career as a teacher and coach in his hometown of Muscatine, Iowa and as secondary school principal in Olin, Iowa.
He has been recognized for his leadership and service through numerous awards; Distinguished Leader Award – YMCA of Greater St. Paul, Administrator of Excellence – Minnesota Association of School Administrators (MASA), State of Minnesota Superintendent of the Year, J. Stanley & Doris Hill Legacy Award – Outstanding Community Member of the Year and was inducted into University of Northern Iowa Hall Of Excellence. He was chosen to participate in two Fulbright travel/studies of international education in Germany and Japan.
Leadership in his profession and community is very evident as Ted has served as President of MASA, President – Mid America Association of School Administrators, Minnesota Board of School Administrators, Executive Committee Member of SciMath MN , University of Minnesota Teacher Education Advisory Council, member – Century College Education Foundation, Board of Directors of the YMCA of Greater St. Paul & Minneapolis, Executive Committee Member of the Metro Education Cooperative and Board Chairperson of the YMCA Partners With Youth Fundraising Campaign, Treasure, Minnesota School District Liquid Asset Fund ($1.5 billion), Member, P-16 Education Partnership (The partnership was composed of leaders from PK-12 education, business, Department of Education, and Minnesota colleges and universities, chaired by President of the University of Minnesota.
As a Senior Associate Ted has two decades of search experience with HYA and has conducted over fifty education leadership searches across the United States for school districts in rural, suburban and urban settings with enrollments from under 2,000 to 130,000 students. He has designed and led numerous studies for school districts and community colleges and has also led dozens of workshops and seminars for school boards and school administrators.