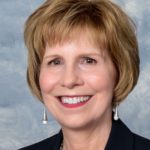 About Company
Dr. Terri Breeden has served in many distinguished educational roles over the last four decades. In Ohio, she served as the Interim Chief Academic Officer in the large urban district of Columbus City Schools and as the Assistant Superintendent of Curriculum and Instruction in Shaker Heights City Schools. In Virginia, she served as the Assistant Superintendent of Instruction in Loudoun County Public Schools (LCPS) and Assistant Superintendent of Accountability and Professional Learning in the Fairfax County Public Schools.
She is recognized as a curriculum and instructional expert, an educational author, a teacher, principal, and central office administrator. With over 20 years of experience working with district funding and federal dollars, she is an expert in budget and staffing. Dr. Breeden is active in the policy arena. She served as an ESSA Peer Reviewer for the United States Department of Education. Dr. Breeden facilitated an ESSA task force to craft a white paper for the Superintendent to share with the Ohio Department of Education at the Ohio Joint Education Oversight Committee hearings. She was appointed to the VA Governor's Standards of Learning Innovation Committee. Presently she is guiding change through addressing needs from a curriculum audit that includes reviewing, revising, or creating over 40 policies. Since 2005, she has been leading strategic plan initiatives. These initiatives have raised student achievement and growth, improved state measures/accreditations results, and exceeded national benchmarks in teacher retention.
Dr. Breeden serves as an executive leadership coach and curriculum consultant (Columbus City Schools). She has a keen eye for talent. For the past 15 years, she has recruited, screened, and hired some of the best leaders in the United States. She resides in North Carolina and serves as a Stanford EdLEADers Course Facilitator and an associate at HYA.
Welch College, BS Elementary Education
TN State University, M.Ed. Administration & Supervision
Vanderbilt University, M. Ed. Special Education
Vanderbilt University, Ed. D. School Administration