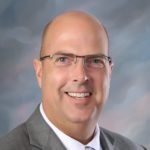 About Company
Todd Strom is an HYA associate that has committed to serving 33 years in education as a superintendent, principal, teacher and coach in Nebraska and Iowa. Mr. Strom is in his 8th year of serving as the Superintendent of South Sioux City Community Schools. He has had great success in setting high academic expectations and developing positive team culture with the administration and staff in a diverse community where many families live in poverty.

Todd Strom is a certified leadership trainer and executive coach with the Jon Gordon companies. He has led K-12 school teams and higher education teams through trainings/retreats around positive leadership. Mr. Strom is a scholar with the Urban Superintendents of America. He spends one week each summer collaborating with school leaders from across the nation to positively impact areas of inclusion, equity and diversity in our schools. He is grateful for his professional relationships and colleagues across the nation, which also equip him to perform executive searches and pair talented leaders with positions that align with their skills and characteristics.

Mr. Strom enjoys assisting boards of education and superintendents in developing strong, collaborative relationships that result in efficient meetings, successful strategic planning, superintendent evaluation development and board member professional trainings. He is highly skilled in community relations and successful capital campaign strategizing. Todd Strom's experiences allow him to be comfortable and skilled in performing successful executive searches, leadership training/coaching, board professional development, as well as diversity, equity and inclusion planning with schools and organizations.