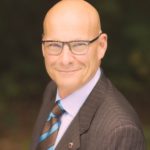 About Company
Since joining the highly-acclaimed Eanes Independent School District in July of 2014, Dr. Tom Leonard has focused on transparency, building relationships and communication with the many constituents throughout the district. Under his leadership, the District passed a Tax Ratification Election in 2017, a $52.5 million bond in 2015, launched a Kindergarten Spanish Immersion program at two elementary schools and started a Westlake High School Business Incubator program that saw five teams receive funding in its inaugural year. A native of Chicago, Ill., Dr. Leonard served as superintendent in the Barrington 220 School District in the Northwest suburbs of Chicago for seven years. Under Dr. Leonard's leadership, Barrington 220 realized many successes, including an Entrepreneurial Business Incubator class for high school students, Spanish dual language and Chinese immersion programs, and a 1:1 technology initiative. During his tenure as superintendent, four Barrington campuses were named as Blue Ribbon schools, and the high school achieved the highest ACT scores in District history.
Prior to taking the helm in the Barrington school district, Dr. Leonard served as principal of the nationally-recognized Barrington High School from 2001 to 2007. He also served as assistant superintendent for Secondary Education for four years, before being named superintendent of schools.
Dr. Leonard spent 20 years in numerous roles around the Greater Chicago area, including classroom teacher, coach, math department chair, assistant principal and high school principal. He was an assistant principal at Deerfield High School in Township High School District 113 and math department chairperson at both Highland Park and Libertyville High Schools. He was recently inducted into the Barrington Coaches Hall of Fame, for his many accomplishments as principal and superintendent of District 220.
He holds a doctorate in curriculum and instruction from Loyola University of Chicago, a master's degree in secondary education and a bachelor's degree in mathematics from Northern Illinois University of DeKalb, Ill.