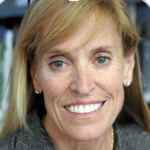 About Company
Dr.Valerie Pitts earned her doctorate in California at University of La Verne and has over 39 years of school and district leadership experience, K-12. She is recently retired as a superintendent in the Bay Area, enjoying a 12 tenure in the role. She currently serves as Adjunct Professor, Ed Leadership at SFSU and coordinates Marin Leadership Institute – a collaboration between SFSU and school districts to provide robust internships for teacher leaders MA and Principal candidates. She mentors principals and superintendents and is active in supporting issues related to providing access and equity and inclusion for all students.
Upon her retirement Dr. Pitts served in the Peace Corps as a Response Volunteer at Cagayan State University in Tuguegarao, Philippines, providing training in Assessment and Instructional Strategies to university professors. In addition to her consulting with HYA, Dr. Pitts currently serves on the boards of two non-profits as well as an educational start-up in the Bay Area. She has co-authored numerous articles and presented at State and National conferences. She is a member of ACSA and AASA.
As an associate with HYA since 2018, Dr. Pitts serves the Northwest Regions including CA, WA, OR and CO. She has recently completed successful searches in each state that have provided diverse and highly skilled slates of candidates for board consideration and CEO/Superintendent selection.
San Francisco State University, BA Music
San Francisco State University, M.Ed.
University of LaVerne, Ed.D.