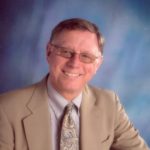 About Company
Bill Melsheimer is presently an associate for the administrative search firm Hazard, Young, Attea & Associates ("HYA"). He has successfully facilitated several strategic plans throughout Illinois, Indiana, and Wisconsin. As a HYA associate, he has conducted searches for public and charter school superintendents, central office administrators, and principals, as well as for private school heads. Mr. Melsheimer has also participated in consulting projects such as district and central office reorganization.

In addition to his work in strategic planning, search, and consulting, Bill Melsheimer has supported school and district leaders as a leadership coach in both urban and suburban settings. He holds the designation of Professional Coach (PC) as a result of his training, professional development, and over 1,000 hours of leadership coaching experience.

Bill Melsheimer is a former public school principal and private school head/superintendent with 37 years of administrative experience in Hinsdale and Wilmette, IL. During his career, he led an award-winning public school that was recognized nationally as a Blue Ribbon School of Excellence and acknowledged by the National Endowment for the Arts and NASSP's Council on Middle Level Education. His schools, both public and private, were also highlighted regionally by the Chicago and North Shore magazines and the Chicago Sun-Times and Pioneer Press.

Mr. Melsheimer is a former adjunct professor, associate professor, and clinical faculty member of Educational Leadership for Northeastern Illinois University, National Louis University, and the Center for Urban Education Leadership, University of Illinois at Chicago, respectively.
North Central College, B.A.
Northern Illinois University, M.S.Ed.