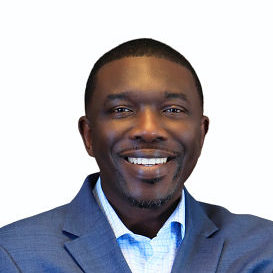 HYA Associate, Dr. Shawn Joseph, recently published a case study titled "Swimming Against the Current: Resistance to a Black Superintendent's Fight to Lead With Equity in an Urban School District."
Along with his role as an Associate at HYA, Dr. Shawn Joseph is the Co-Director of the AASA/Howard Urban Superintendent Academy and Assistant Professor of Educational Leadership, Administration, and Policy Studies at Howard University. He specializes in urban education, transition planning, and strategic planning. He also supports diversity initiatives.
As educational equity continues to be a pressing topic in the United States, the need for equity-based leadership in urban school districts is paramount. Dr. Shawn Joseph, an experienced educator, and administrator, has dedicated his career to addressing these disparities.
Case Study Abstract: This case describes how, after being hired by a large urban school district in the southern United States, a Black male superintendent's relationship with his stakeholders deteriorated due to disagreements about his equity-based leadership approach. Three incidents occurred during his tenure, which he believed to be racially motivated. Yet, the school board and the community downplayed race as the motivating factor. Ultimately, the community's racial bias led to his departure after only 3 years. This case study explores the question, "How did race affect the ability of a Black superintendent to lead with equity in an urban school district?"