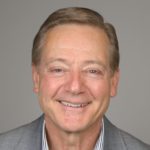 Attila J. Weninger, Ph.D.
About Company
Attila J. Weninger has 40+ years of K – 12 school leadership experience in IL and WI. His roles included English Department Chair, Summer Programs Director, Assistant Principal (Student Services, Administrative Services, Curriculum/Instruction), Principal, Director (Curriculum/Instruction; Human Resources), and Superintendent.
Throughout his career, he focused on student-centered teaching and learning, and providing servant leadership to schools, districts, and communities. Foremost, he is a student-centered teacher and servant leader. His leadership work at each level has always been purposeful: student growth, development, and achievement. He has studied, presented, and implemented the principles of servant leadership, and passionately believes in the efficacy of service bound leadership to students and districts. Clients can expect this focus and passion from him.
Dr. Weninger formed a Language Arts Articulation Council among high school and elementary districts; served on the Washington County Workforce Alliance; was co-chair of several high school – elementary articulation councils; served the board (and a term as president) for the Technology Center of DuPage; and successfully co-lead a $19M high school facilities referendum. He led the development and implementation of a new teacher Induction/Mentoring Program, a 5-year cyclical high school curriculum review process involving every department and course; envisioned, implemented, and opened a state-of-the-art Technology Professional Development Center; and in collaboration with administrators, teachers, and community members created, developed, and opened an Expeditionary Learning Charter School, and a new student Life Skills Center.
He received recognition from police chiefs in Wheaton, IL and Hartford, WI for community engagement work; served on United Way Boards in Stevens Point and Hartford (WI), the Oak Park (IL) Community Foundation; and was the first non-business advisor to serve on the Hartford (WI) Area Development Corporation.
Dr. Weninger taught at two community colleges, and was a graduate level adjunct professor at Benedictine University (1997 – 2005) and Loyola University (2002). He has also consulted privately for a major educational software firm.
Michigan State University B.A. English magna cum laude
Northwestern University M.A. English
Northwestern University Ph.D. Social Policy
Co-founder/President IL Association of School Personnel Administrators (IASPA) 2006
Hartford Area Chamber of Commerce Rookie of the Year 2018
Oak Park Wednesday Journal 1/4 Runners-up Villager of the Year 2009