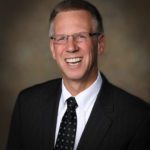 About Company
"Glenn ""Max"" McGee is recognized as a dynamic leader on critical issues concerning leadership, student mental health, and equity. He has made it his life's work to advocate and act decisively to support underrepresented students to ensure their opportunity and access to impactful programs and services. Max's passion lies in identifying, developing, coaching, and supporting school and district leaders to  successfully lead through turbulent times.
Max has worked in education since 1972, holding positions ranging from substitute teacher to the State Superintendent of Illinois. His administrative career includes serving as a principal, a superintendent in four districts, and president of the Illinois Mathematics and Science Academy. Max has given more than 50 presentations and state, national, and international conferences. He is the author of two books, several articles and has served on numerous boards. His cover story, "Confronting Student Suicide" for School Administrator received wide acclaim as have his "community conversations" series and wellness workshops.  He also served for two years as the monthly contributor to that journal's Ethical Educator column. Since the advent of Covid-19, he has produced two national webinars on leadership for equity and funding equity initiatives. He also currently serves as the Secretary and Treasurer for the 501 (c) 3 Center for Success for High Need Schools (www.center4success.com)
As President of HYA, he manages and coordinates services of over 100 expert educational consultants who facilitate superintendent searches, strategic planning, workshops on student and staff mental health and well-being, leadership development, and community engagement.  Recent superintendent searches include Oak Park and St. Charles, IL; Blaine County, ID; Poudre (Fort Collins), Roaring Fork,  and Aspen, CO; Carmel, CA; and Upper Arlington, OH.
Dartmouth College, BS Political Science
The University of Chicago, MA Educational Administration
The University of Chicago, Ph. D. Educational Administration