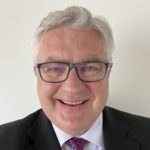 About Company
Dr. Ewald is a passionate champion for all students committed to meeting their needs with over 35 years of experience as a teacher, principal, adjunct professor, and superintendent working in two states and four public school districts.
As a MD and DE superintendent of schools he distinguished himself as an educational leader.
· Increased graduation rates; highest increase among public school districts in two states.
· Expanded instructional programming; Career and Technology Education (CTE) course and program, Advanced Manufacturing course and program, Computer Science course and program, Advanced Placement, Dual Enrollment, and authentic Institutes of Higher Education (IHE) partnerships.
· Transitioned district to a core suite of productivity applications increasing efficiency, collaboration, and connectivity.
· Provided leadership and oversight to lead district out of financial takeover.
· Secured a substantial planning grant and facilitated collaborative efforts for Pathways to Early College High School (P-TECH).
· Collaboratively and through shared governance structures worked with boards of education, state representatives, and governors to secure resources to meet district needs.
As a principal, Dr. Ewald served as an impactful and highly regarded instructional leader.
· Increased student achievement for all students.
· Emphasized and supported increased academic rigor.
· Advanced the use of technology across content areas.
· Created business and civic partnerships emphasizing community and family engagement efforts aimed at supporting all children.
Dr. Ewald holds bachelor's, masters, and doctoral degrees.
Having retired from the public education sector on January 1, 2022, Dr. Ewald continues to serve students, staff, parents, communities, schools, districts, and states through coaching, consulting, speaking, and training as a Solution Tree Associate for PLC at Work, RTI at Work, and Priority Schools in a PLC at Work.
Additionally, Dr. Ewald is an aspiring author currently working on his first book, TRUST; The Audacious Power of Interdependence on Teacher Teams.
Dr. Ewald and his wife, Vicky, have two children, twins. Also, they are expecting their first grandchild this fall.