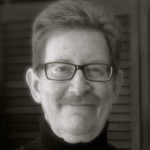 About Company
John Tindall-Gibson has worked at every level in public education from Pre-K to graduate school as a teacher, administrator, or superintendent. He is a current member of several educational associations and has served as the president of the Connecticut Association of School Superintendents and the New England Association of School Superintendents. John also has maintained numerous community affiliations including board memberships and leadership roles in organizations such as, Litchfield Performing Arts Board, Sierra Club Rincon Group, Third Street Kids/Arts for All, and Arizona's Supreme Court Foster Care Review Board.
John has always enjoyed teaching. Some of his more meaningful work was years spent with disadvantaged high school students when he made extensive use of project based and experiential learning. Since then, he has been a strong advocate for project based learning everywhere he has worked. Now, John consults with school leadership teams to plan and implement district wide, research based PBL initiatives. He is very enthusiastic about his current involvement in the development and roll out of second generation PBL.
Another area of proficiency is in the assessment and improvement of school facilities. Since 2017 John Tindall-Gibson has worked with a Boston-area architectural firm specializing school design. John is an Accredited Learning Environment Planner who facilitates various aspects of educational planning and programming in the development of design specifications and master plans for public and private school buildings and campuses. He was recently involved in facilities analysis and planning for the Pennsylvania School for the Deaf, Norwich Free Academy and The Forman School in Connecticut, and Wahconah High School and Clinton Maker Space in Massachusetts.
As a public school superintendent, John oversaw an $81M renovation of Naugatuck High School in Connecticut, the construction of Lincoln Middle School in Rhode Island, and a $32M bond issue for a high school and elementary renovation program in Litchfield, CT. While an administrator and teacher for the 16,000 student Amphitheater School District in Arizona, John was involved in numerous renovation, addition, and new school building projects.
John brings to school building projects the unique perspective of having been on both sides of the table, understanding the wide range of needs and challenges confronting school leaders, as well as the broad scope of analysis and design opportunities available to architects, engineers, and contractors in the planning and creation of the very best educational facilities for students and educators.
University of Arizona, BA Psychology
University of Arizona, MEd Foundations of Education
University of Arizona, PhD Education Administration