"Our extensive community input shaped our selection process and criteria."
Bill Dussling, D214 Board President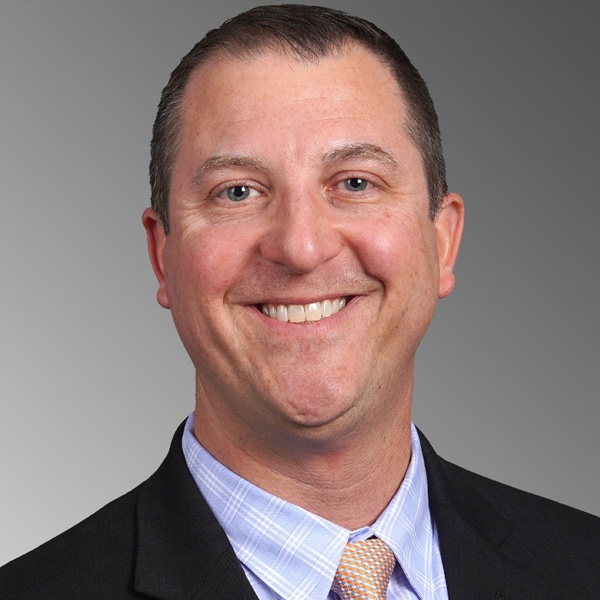 The Board of Education for District 214 has unanimously approved the appointment of Dr. Scott Rowe as the district's new superintendent. The high school district based out of Arlington Heights, Illinois serves approximately 12,000 students from the surrounding communities of Arlington Heights, Buffalo Grove, Des Plaines, Elk Grove, Mount Prospect, Prospect Heights, Rolling Meadows, and Wheeling.
Dr. Scott Rowe has been serving as superintendent of Huntley Community School District 158 since 2018. Prior to leading the district of more than 9,000 students, Rowe served as the principal for Huntley High School for five years and also served as a middle school principal in the district as well. The new leader began his career in education as a teacher before moving into administration.*
As principal, Rowe oversaw a successful Blended Learning Program that achieved recognition when Huntley High School was named the number one high school for blended learning in 2019. "That's when my mind opened to what school and learning could be because it's not students in rows. It's not the teacher owning all the knowledge," Rowe said speaking about flexible learning environments that can be offered in a successful blended program. Additionally, D214's new superintendent played an integral role in career based learning initiatives and opportunities while serving Huntley School District. As the leader in District 158, Rowe was responsible for processes involving strategic planning, equity plans, and capital improvements.
In an announcement of the selection of the new Superintendent, Board President Bill Dussling shared, "We have a tradition of selecting superintendents that we hope will stay with us for a while, who serve as leaders in support of staff and students, who want to build consensus, who find ways to get to yes, and continue to build toward what's next in education to meet the needs of all learners."* The new superintendent expressed his gratitude and the honor he feels as he prepares to lead the high school district. "I am eager to get started – to get to know and partner with District 214's educators, parents, students, and all the stakeholders who contribute to its success," stated Dr. Rowe.
D214 began their search for a new superintendent in November. The board hired Hazard, Young, Attea & Associates (HYA) to support them in appointing an interim Superintendent in January and then guide a collaborative superintendent search process for the permanent position. HYA gathered extensive input from the community through the use of surveys, interviews, and several focus groups to collect the opinions of all community stakeholders, including students, staff, and parents. D214 Board President Bill Dussling remarked, "Our extensive community input shaped our selection process and criteria." Hazard, Young, and Attea's Senior Associates Dr. Brian Harris and Dr. Connie Collins facilitated the superintendent search using the input from the surveys, interviews, and focus groups to create a leadership profile report, identifying the interests and desires of the school community in their next leader. "The community engagement for the selection of the next superintendent for HS District 214 was robust. This school community knows, and understands, the importance of a strong educational leader to lead their schools," said Brian Harris.   
https://patch.com/illinois/arlingtonheights/rowe-named-new-superintendent-township-high-school-district-214
https://www.dailyherald.com/news/20230413/district-214-board-chooses-huntley-district-158-superintendent-as-next-leader
Featured Superintendent and Executive Searches
HYA and our associates assist school districts and educational organizations across the nation with superintendent and executive searches. Learn about a selection of recent searches and read what school boards have to say about working with HYA and participating in our K12 search process.